When drivers in Langhorne, Levittown, and Philadelphia shop for an SUV, they're looking for something that's capable of taking them where they want to go. However, they're also looking for something that inspires them, for something that has that spark. In other words, they're looking for function and fun!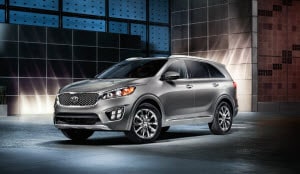 That's why our team here at McCafferty Kia of Langhorne wrote this article about the Kia Sorento vs. Chevy Traverse. We believe that both SUVs are functional (in terms of capabilities and power); but, we also believe that they're both incredibly fun (in terms of design and amenities). Contact us with any questions, and please read on!
Functionality: Capabilities & Power in the Sorento & Traverse
Capabilities: The 2017 Kia Sorento is out of this world when it comes to performance capabilities. After all, one of its slogans is bred for adventure. It offers available Dynamax™ All-Wheel Drive (AWD), Torque Vectoring Cornering Control, and even an innovative Drive Mode Select function that allows you to choose between three different modes: Normal, Eco, and Sport. Are you excited to get exploring?
Conversely, while the 2017 Chevy Traverse also provides an all-wheel drive option (and even a high-tech stability-enhancing feature), it doesn't have a system that can really compare to Kia's Drive Mode Select.
Power: With three different available engines for the 2017 Kia Sorento, the possibilities are endless...
2.4L DOHC I-4: 185 horsepower and 178 lb-ft of torque
3.3L DOHC V6: 290 horsepower and 252 lb-ft of torque
2.0L DOHC I-4 turbo: 240 horsepower and 260 lb-ft of torque
On the other hand, the 2017 Chevy Traverse seems to put you in a bit of a box-the possibilities aren't endless. Its top engine only produces up to 288 horsepower, which is a bit less than the Kia's top engine.
Fun: Design & Amenities from Kia & Chevy
Design: Kia's exterior design team members clearly knew what they were doing. The 2017 Sorento comes off lean and lithe, with a body that's sculpted to meet the demands of the modern age. We're talking about the available stainless-steel bumper trim, the available 19-inch chrome-finish alloy wheels, and lots more.
It seems like Chevy's exterior design team members were a little less sure of themselves. The 2017 Traverse comes off bulky and boxy, with a fascia design that looks like it was inspired more by 1990 than by 2020. Wow!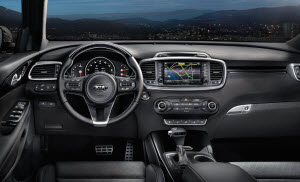 Amenities: When it comes to the Kia Sorento's cabin, you can anticipate a bunch of entertaining, as well as useful, features: The Infinity® Surround Audio System, with its Clari-Fi™ sound-restoration innovation, is just a start. Unfortunately, the Chevy Traverse's premium audio system merely gives you 10 speakers.
Contact Us to Schedule Your Test Drive!
Well, well, well…. At the end of the day, it turns out that the 2017 Kia Sorento is significantly more fun and functional than the 2017 Chevy Traverse. So, what are you waiting for? Would you like to test drive the Sorento?
If so, you can get in touch with us today at McCafferty Kia of Langhorne. We're here to serve our friends in Philadelphia, Levittown, Langhorne, and the surrounding Pennsylvania communities. We're here to serve you.